In the past year and a half, violence against Asian Americans has been on a steady increase in the United States. Most recently, the shooting in Atlanta that killed eight people, six of whom were Asian. If you click this link here, it will take you to a carrd with resources and places to donate to support the AAPI community. I heavily encourage you to check it out and donate/support where you can.
As we are sharing Asian-owned business links around on social media, I think it's especially important to uplift Asian-owened bookstores within the book community. Today, I've compiled a list of six Asian-owned bookstores in the U.S. to support. I have also included website links for you to support them even if you are across the country (or world) from them.
1. Arkipelago Books (San Francisco, CA)
The following quote was taken from their Website:
"Arkipelago Books has been a pillar of the community for 20 years and exists as one of 2 of the only distributors of speciality books outside of the Philippines. Additionally, the store's collection of contemporary and historical Filipino American titles makes Arkipelago Books a leader in book distribution to libraries, educational institutions, as well as to the local and traveler alike interested in Filipino Literature, Culture, Social Sciences, Art, Poetry, History, and more."
2. Eastwind Books of Berkeley (Berkeley, CA)
The following quote was taken from their Website🙂
"Since 1982, Eastwind Books of Berkeley has been a major source for Asian American literature, Asian Studies, Ethnic Studies, Language Learning, Traditional Chinese Medicine and Martial Arts books."
3. The Lev (Los Angeles, CA)
The following quote was taken from their Website:
"The Lev is a community bookstore founded to build a community around women and books, and to promote women and people of color writers. We do this through community events that include author talks, workshops, storytime & art hours, and bookclubs. Our hope is that through human connection and reading, empathy is born."
4. Bel Canto Books (Long Beach, CA)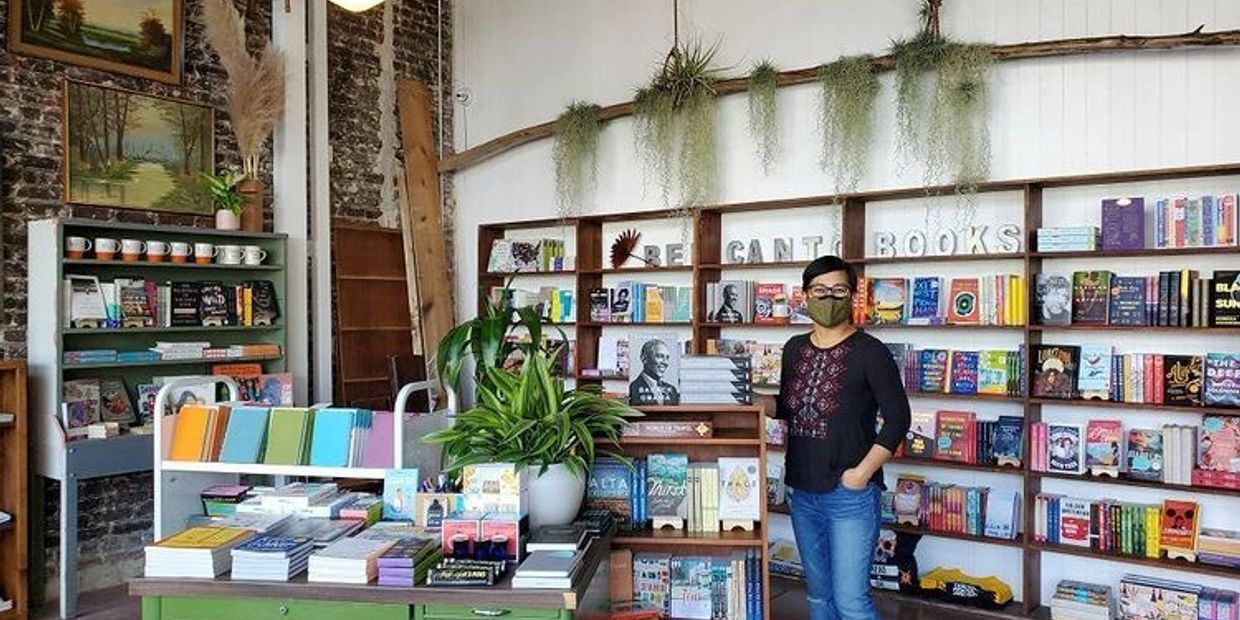 The following quote was taken from their Website:
"Welcome to Bel Canto Books, a proudly woman- and POC- owned independent bookstore based in Long Beach, California! Founded by Jhoanna Belfer, a Filipina-American poet and former hospitality executive, Bel Canto Books offers a curated selection of fiction, nonfiction and children's books, organized around a theme of the month, in particular celebrating books by women and people of color."
5. A Good Used Book (Los Angeles, CA)
The following quote was taken from their Website:
"We sell books. But there's a little more to it than that.
As a team of three, Jenny and I find books weekly. We choose carefully, based on the book and its condition. Each one goes through quite a process – cleaning, conditioning, pricing, research, photography – and we make them available here, on Instagram, Facebook and even Pinterest (we're on Twitter too, just for fun).
It's impossible to count the number of stories that have come our way. Stories told by authors long gone, stories about those authors from customers who read them, stories about reading itself. In the beginning, we sold our books online as part of a marketplace but built a physical pop-up for more autonomy. Now, because of coronavirus, we find ourselves back there again: this time with our own website, our own social media, and our own audience.
Sarah, our third, joined us last year. She used to organize shelves inside an old U-Haul truck converted into a storage unit with us in Los Angeles. Now, she's writing thoughtful, humorous copy for hundreds of books each month and helping take on multiple social platforms. All remotely from Palouse, Washington."
6. Now Serving (Los Angeles, CA)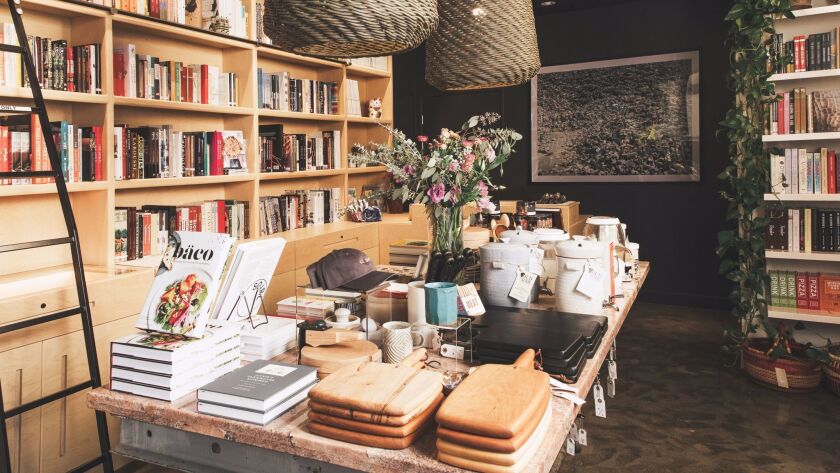 The following quote was taken from an article. Find their website Here:
"Now Serving, a well-curated cookbook and ceramics shop run by former Cut chef Ken Concepcion and his wife and make-up artist Michelle Mungcal. In a little over a year, the couple has made their homey boutique a destination."
This is only a small number of bookstores (check out this graphic for more!), so I really hope you continue to research and find more Asian-owned bookstores across the U.S. and world. Are there any favorites of yours I missed? Leave them in the comments, and I'll be sure to add them. Thanks for reading, and I'll talk to you again soon!